Last October, the National Weather Service conference in Hoover Alabama reported that the extreme weather events o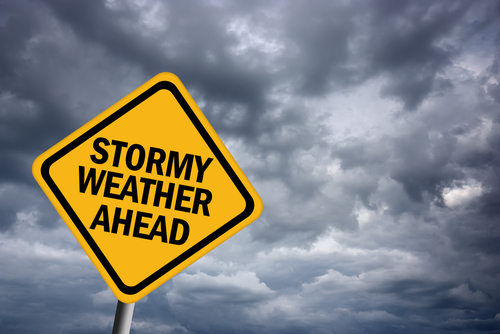 f 2011 could be repeated in 2012.
The same La Nina weather pattern associated with this year's horrific tornado season is expected to continue into next year, said Greg Carbin, warning coordination meteorologist for the National Weather Service's Storm Prediction Center. "I don't want to hear about that," Carbin said in a presentation that recapped the major weather events of 2011, which included not only the April 27 tornado outbreak in Alabama, but the Joplin, Mo., twister and other storms stretching from Oklahoma to Massachusetts.
That prediction is gaining more likelihood. In February of 2011 the ENSO outlook was as follows:
Probabilities of approximately 94% for maintaining La Niña conditions, near 6% for returning to ENSO-neutral conditions, and nearly 0% for developing El Niño conditions during the Feb-Apr 2011 season in progress.
The current outlook* (updated today) states:
Probabilities for La Niña at 74% for Feb-Apr, decreasing to 42% for Mar-May, 25% for Apr-Jun, and down to 19% by May-Jul. Model probabilities for El Niño are near 0% for Feb-Apr.
Then there's this:
January, 2011:

The combined global land and ocean average surface temperature for January 2011 was

0.38°C (0.68°F) above the 20th century average

of 12.0°C (53.6°F). This is the 17

th

warmest January on record.

January, 2012:

The combined global land and ocean average surface temperature for January 2012 was the 19

th

warmest on record at 12.39°C (54.30°F), which is

0.39°C (0.70°F) above the 20th century average

of 12.0°C (53.6°F).
It's as if the deck didn't get shuffled. Almost the same, exact hand, twice in a row. – Which, by the way: The ENSO is a natural cycle but those world temperature numbers make the AGW thumbprint even more unique. They remain almost static during the cool La Niña years (never dropping below average from time to time like they're suppose to), and spike up during El Niño years. Heat that lingers (year after year, decade after decade), as long as there's enough greenhouse gasses in the atmosphere to hold it… You know… The stuff our right-wing, scorched-earth, 112th Congress lied about to get their "Dirty Air" bills passed.
Severe Weather Awareness Week begins February 19th. We could have a sales tax holiday to help cut costs on some storm gear. But so far, the two most important items (for me) last April have not been mentioned. (Spam and batteries)
*note: The "current" link for the ENSO outlook will be available in the "archive" section of that page at the end of the month.